Our Team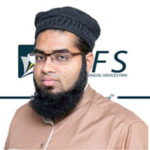 Mufti Ismail Desai - CEO, GIFS
Mufti Ismail Desai is an internationally reputed shariah advisor and investment banker who currently serves a special advisor to various Islamic financial institutions, Islamic Banks, investment entities, and educational institutes around the world. Mufti Ismail has developed various Shariah auditing, governance and risk management standards for Islamic financial institutions and has issued several thousand expert legal opinions (fatwas) with a special focus on Islamic finance and economics. Mufti Ismail has attended and delivered papers at international conferences and has created the first ever Shariah Compliant models for leveraged/structured finance and currency trading.
Mufti Ismail has conducted deal advisory of over 4 Billion USD on a range of transactions including complex mergers and acquisitions, divestments, corporate restructures, bond issuances, corporate capital raising, cash management, derivative, structured finance and IPO/LBO/MBO transactions. He is the chairman and advisor to various banks, financial institutions and global funds. He has appeared on various prestigious media such as Bloomberg and Reuters. The Mufti holds an MA, Islamic Banking, MA, Islamic Theology and BSc Banking from the London School of Economics (LSE) among other honorary academic qualifications.
Derya Sahin - Turkey Country Partner
Turkey
Protecting organisations from financial risk and driving growth-orientated strategies based on in-depth due diligence and auditing is what my experience demonstrates that I do best as a Finance Professional. Known for solid analytical abilities, I excel at navigating risk by scrutinizing business performance and generating projections. It is my goal to set the foundation for strong cash flow, to maintain high-quality assets and to provide financial models for evaluating business opportunities. 
Leveraging keen financial expertise and robust communication skills, I strive to effectively translate complex financial data for cross-functional stakeholders (up to the C-suite). Finance is a key component to any business, and ensuring that non-finance professionals understand the financial impact of their decisions is critical to success. I am equally experienced in developing qualified finance and accounting teams dedicated to providing accurate figures, insightful reports and business transaction support.
Ahmed Jaffar - Banking, Audit and Tax Partner, Africa and Middle East Regions
Ex-Chairman of KPMG Southern Africa, board member of FICA, Reserve Bank of South Africa Advisory Panel, qualified auditor and banker conducted deal advisory of over 25 Billion USD.
Adv.Mahomed Saleem Khan - Chief Legal Counsel, Africa Region, GIFS
ACADEMIC QUALIFICATIONS:
B.A. (Law) Degree
LL.B Degree
LL.M Degree
I.I.E. Cert. (Georgetown-Washington DC, U.S.A)
Phil. Degree-University of
Cambridge, UK.
Senior Lecturer in Public Law
PROFESSIONAL QUALIFICATIONS:
Attorneys Admission Examination
Natal Law Society
Attorney of the Supreme Court of
South Africa – 8 (eight) years.
Advocate of the High Court of South
Africa – since 2nd October 1990 to date
Adv.Irshad Motala - Legal Partner, GIFS
Irshad is a legal partner of GIFS and Chief Executive Officer of LexOutsource. A legal process outsourcing entity providing legal research and writing support to lawyers and law firms throughout Canada. He is also the Chief Executive Officer of Legal Research Solutions, an entity which provides similar services to South African lawyers and law firms. Irshad started his career at a District Attorney's Office in the United States. Irshad then served as a Legal Consultant to the National Prosecuting Authority of South Africa . He later spent a year as a Legal Researcher at the Constitutional Court of South Africa, clerking for the Honourable Justice Zakeria Yacoob. Irshad's more recent experience includes working as a Researcher for the Office of the Chief Justice of South Africa in the Research, Policy and Legislation Coordination Unit. Irshad is also an admitted Advocate of the High Court of South Africa and has argued numerous matters in the High Court and has assisted with litigation strategy in appeals before the Supreme Court of Appeal and Constitutional Court of South Africa. Irshad holds an LLB degree and certificates in Comparative Constitutional Law, Alternative Dispute Resolution and International Business Transactions from Howard University in Washington DC. He completed a course in Legal Research, Writing and Analysis with an instructor from Howard University in Washington DC.
Mufti Abdul Rahmaan Shareef, Country Partner, Botswana
Mufti Shareef is the chief Mufti and Imam of Botswana under the Botswana Muslim Association.